---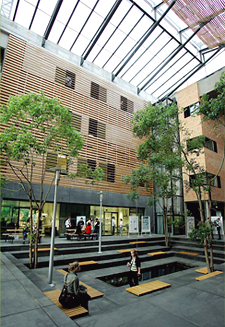 Current information
General requests and information
For requests regarding visa, required documents, admission, fees, travel/entry, housing etc., please contact the International Office (https://www.international.uni-halle.de/international_office/contact/?lang=en) and/or the matriculation (registration) office (https://immaamt.verwaltung.uni-halle.de/kontakt/) and/or on the pages of the commissioner for foreigners (https://www.auslaenderbeauftragter.uni-halle.de/?lang=en)
Additional information can be obtained at https://www.international.uni-halle.de/international_office/betreuungsangebote/international_students/ and https://www.ich-will-wissen.de/en/fuer-studienanfaenger/international/#fuer-studienanfaengerinnen
For information regarding the COVID-19 pandemic and quarantine, please see https://www.international.uni-halle.de/corona-information/#anchor3285140 as well as https://www.uni-halle.de/coronavirus/faqstudierende/?lang=en
Presence in courses
As a master program in natural sciences, courses require physical presence of the students to acquire the program's competences.
Some lectures will be uploaded as presentations but seminars and/or practical courses cannot be substituted by digital media.
In case you cannot attend courses due to whatever reason you may/have to postpone your attendance to the next semester.
Whereas the the module "Fundamental ind Molecular and Cellular Biosciences" takes place each semester, most project modules run only once a year. Please, see module handbook for further information.
For specific/detailed requests on individual courses, please contact the responsible teacher of that course (see module handbook).
In case you missed the registration period/deadline for the project modules, you may contact the module advisors dircetly as ask for a free place.
Teaching schedule information
Project module Molecular Physiology of Plant Nutrition and Crop Yield
MSc-MCB_MPPC_WS21-22.pdf (18,4 KB) vom 02.09.2021
---
---