---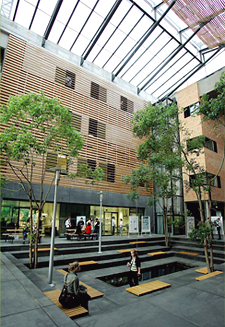 General information
Setup
Fundamentals in Molecular and Cellular Biosciences (15 CP)
3 project modules (45 CP)
Research internship 'Molecular and Cellular Biosciences' (15 CP)
project study (15 CP)
Research project module 'Molecular and Cellular Biosciences' "Master's thesis" (30 CP)
Compulsory modules (75 CP)
Fundamentals in Molecular and Cellular Biosciences (introductory module)
Research internship
Project study
Research project module (Master's thesis)
Elective modules (45 CP)
B1 – Offered by the Institute of Biology (minimum of 30 CP):
Developmental Biology
Molecular Animal Physiology
Molecular Genetics of Root Nodulation Symbiosis
Molecular Mechanisms in Developmental Genetics
Molecular Microbiology
Molecular Physiology of Microorganisms
Molecular Phytopathology and Plant Immunity
Molecular Plant Physiology
At least 30 CP must be obtained from the elective B1 modules.
B2 – Offered by other Institutes (maximum of 15 CP):
Molecular Physiology of Plant Nutrition and Crop Yield
Nucleic Acid Biochemistry
Plant Biochemistry
Cell Biochemistry and Virology
A maximum of 15 CP can be obtained from elective B2 modules.
Master's thesis
The Master's thesis is a independently carried out scientific work and comprises the written thesis and a public defense. It is scheduled for the 4th semester.
The scientific work comprises planning and execution of experiments, the analysis and documentation of the results as well as their critical evaluation.
Students have to request the admission in advance in the examination office (the prerequisite - 75 CP - will be checked). At the end of the 6 months handling period, the thesis has to be submitted in 2 printed (bound) copies plus 1 electronic copy to the examination office. (Don't miss the statutory declaration.) Missing the submission deadline results in a failed attempt.
After submission, the written reports of the reviewers must be completed and submitted within 4 weeks after the submission of the thesis. The public thesis defense will take place in the Institute of Biology after the completion of the review process.
---
---